Retirement Challenge: Saved what you could; now how long can it last? John Adams helps clients meet their own financial needs and contribute to their community. LIFE WELL PLANNED.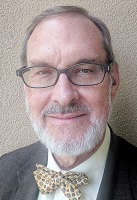 WHAT CAN JOHN ADAMS DO FOR ME?
Your financial health can depend on starting early, saving enough, and controlling expenses. It is also important that the buying power of your savings keep up with inflation and that investment be prudent. Steady deposits and controlled expenses with good management through the ups and downs of the market create the basis for a LIFE WELL PLANNED.
Building personal wealth is much easier when we get in good habits early on. Work with a financial advisor, like John, to set savings goals at the beginning of your career and you can start building funds for emergencies and to pay for goals like getting married, buying a home, educating kids and retiring on your own terms. Whether you get an annual or quarterly checkup, a good financial advisor helps you stay on track.
Many of us need some help along the way. At some point in our lives, watching our investment portfolio has a lower priority than travel or recovering from an accident. As investments become more complicated it takes more time to properly analyze them. For those people who dreamed of not working in retirement, delegating investment portfolio management can help realize that goal.
From John's 26 years of experience giving financial advice, he can share what he has learned from helping many clients in similar circumstances. John helps clients see how investing, market results, and spending decisions affect their ability to meet their goals. With this information, clients can decide to change their savings habits to accomplish more or to better enjoy the results of prudent planning when markets are favorable.
Clients on track to retire with $2 to $10 million in investable assets may choose an investment program using one of Raymond James recommended separately managed account investment models. Clients with $25,000 to $2MM can access Raymond James Freedom managed investment models. Clients with less than $25,000 may have Freedom Foundation accounts with diversified investment products. We make every effort to operate on a cost effective and tax sensitive basis. Of course, clients with special requirements may have accounts that vary from these general descriptions.
Diversification does not ensure a profit or protect against a loss. Investments are subject to market risk, including possible loss of principal.