Qualifications
John R. Adams has served as a Financial Advisor since 1997.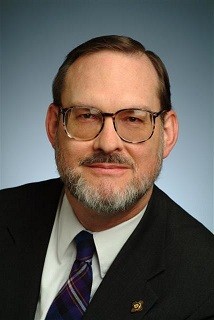 In 1973 he received his Bachelor's degree in Social Science from Michigan State University, concentrating on what would classically be called "political economics." From 1973 to 1987 he worked in a variety of economic research, development and marketing positions with the State of New Mexico tourism promotion programs. In 1987 he became a marketing associate with Nobel/Sysco Foods, becoming familiar with thousands of food and equipment products. Seeking bigger challenges, in 1997, John left the hospitality industry to work in financial services. In addition to being a licensed representative for the brokerage services of the firm, John is a licensed investment advisor representative.
John is a member of the Financial Planning Association (FPA), a source of continuing education beyond the firm requirements and a symbol of his dedication to ethical conduct in the profession.
John is dedicated to developing lasting relationships with all his clients. He believes in helping each person become confident in assessing his or her financial goals, participating in the financial management process, and learning how to achieve goals in practical ways.
One of the benefits of working with John is his ability to provide clear, easily understood explanations of financial products and services. His broad experience in the type of work and family situations faced by many in Santa Fe contribute to his ability to help clients deal with building and benefitting from an investment program, charting ways of paying for education for children, care for aging parents and enjoying long years in retirement.
The personal program that John can provide is a roadmap to working toward a more secure financial future.