Our Firm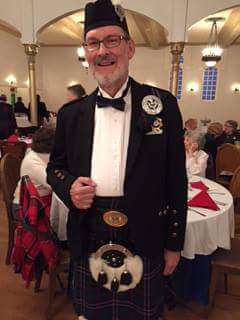 At Robert Burns dinner held at the Santa Fe Scottish Rite Temple.
Founded in 1962 and a public company since 1983, Raymond James is a diversified financial services holding company with subsidiaries engaged primarily in investment and financial planning, in addition to investment banking and asset management. Our
stock is traded on the New York Stock Exchange (RJF). Through its three broker/dealer subsidiaries, Raymond James Financial has approximately 8,100 financial advisors serving in excess of 2.7 million client accounts in more than 2,700 locations throughout the United States, Canada and overseas. In addition, total client assets are approximately $896 billion."

Raymond James has been recognized nationally for its community support and corporate philanthropy. The company has been ranked as one of the best in the country in customer service, as a great place to work and as a national leader in support of the arts.

Raymond James and Associates provides the technical access to securities markets and information of a long established company and they provide training and supervision to give a high level of service and consumer protection. The investor looking for quality investment advice and planning will find it here. This site is designed only to answer your basic questions and to provide general information. To find out what investment plan best suits your particular situation please contact John Adams to set up an appointment for an initial assessment.

Please call us at 800/233-4108 if you have any questions about our firm or the range of financial products and services we provide.
The data provided above is for informational purposes only and is not a solicitation to buy or sell Raymond James Financial stock. As of 2/10/2020.